Miss M is getting to the point where she is developing extreme seperation anxiety. This kid basically wants to be with mommy ALL. THE. TIME. I carry her around on my hip or throw her in the baby carrier a lot, but occasionally momma has to sit down and answer some work emails. I try to work during her naps and can usually finish most of what I need to do, but occasionally I need to make a phone call or answer some emails while she's awake and wanting my attention.
Enter the Ultimate Baby Distracting Device—the Jumparoo!
Holy cow, M went from liking the Jumperoo ok to absolutely loving it. She would stay in there for an hour if I would let her. She loves to thrash around in it and it's absolutely hilarious to watch her. I only let her play in there for 20ish minutes a day, but man, it's like Christmas when it's Jumperoo time.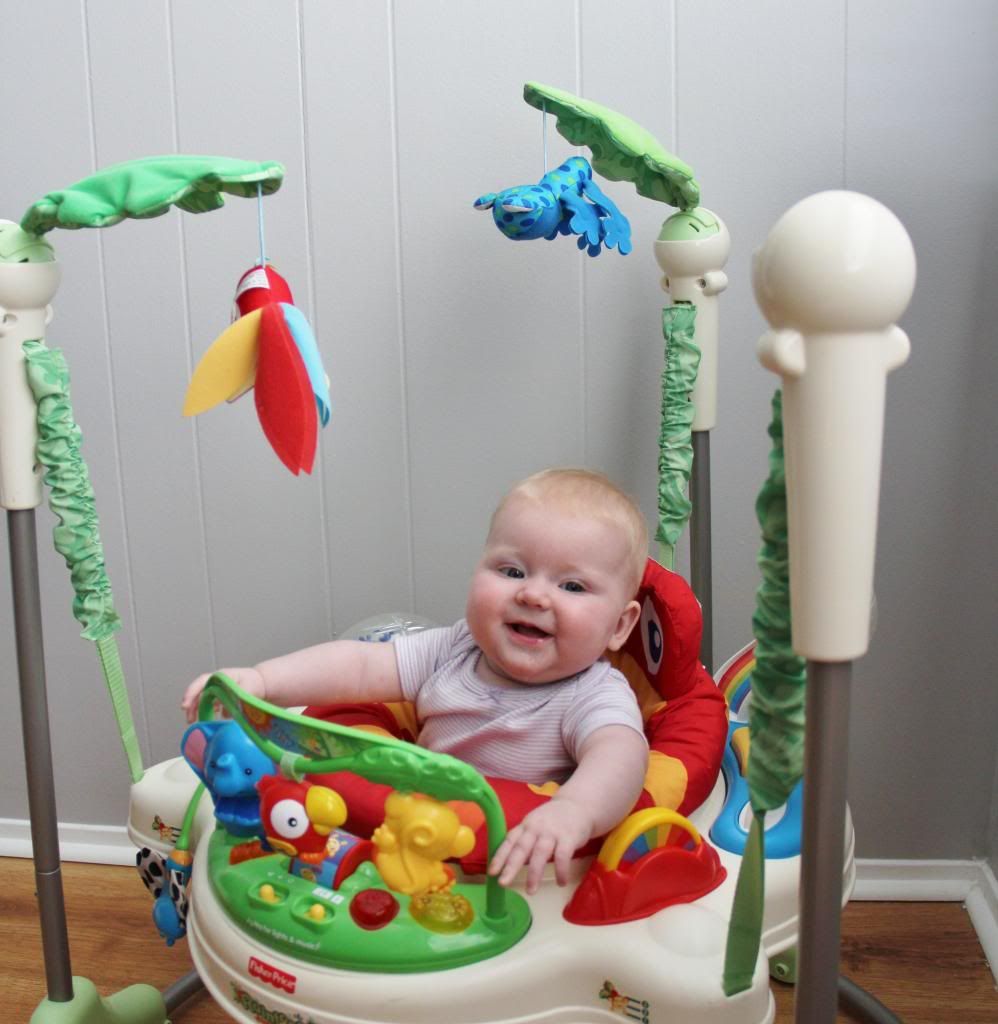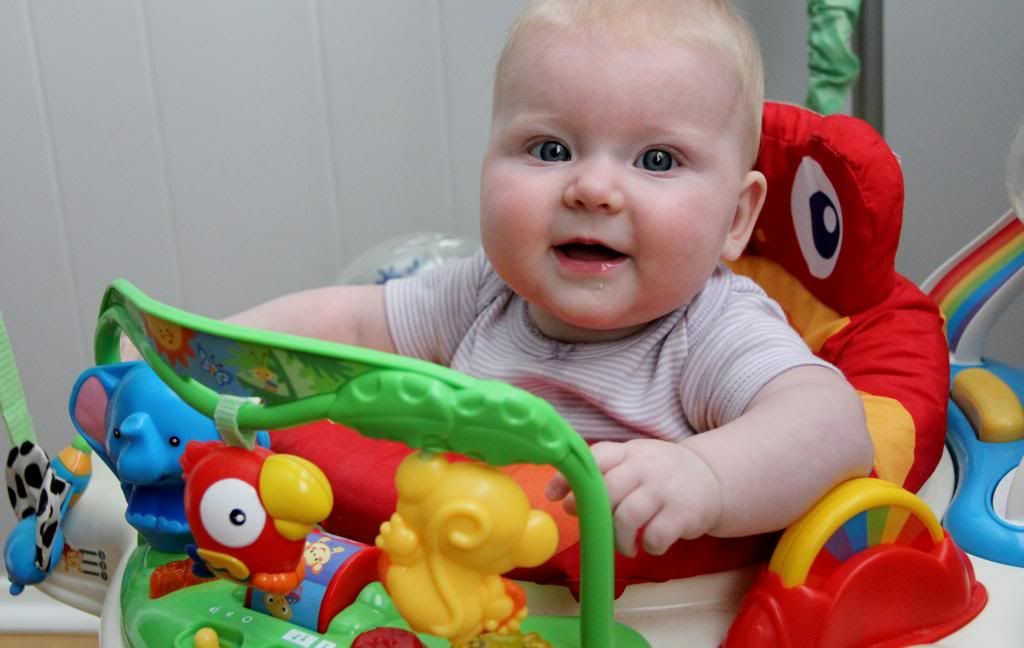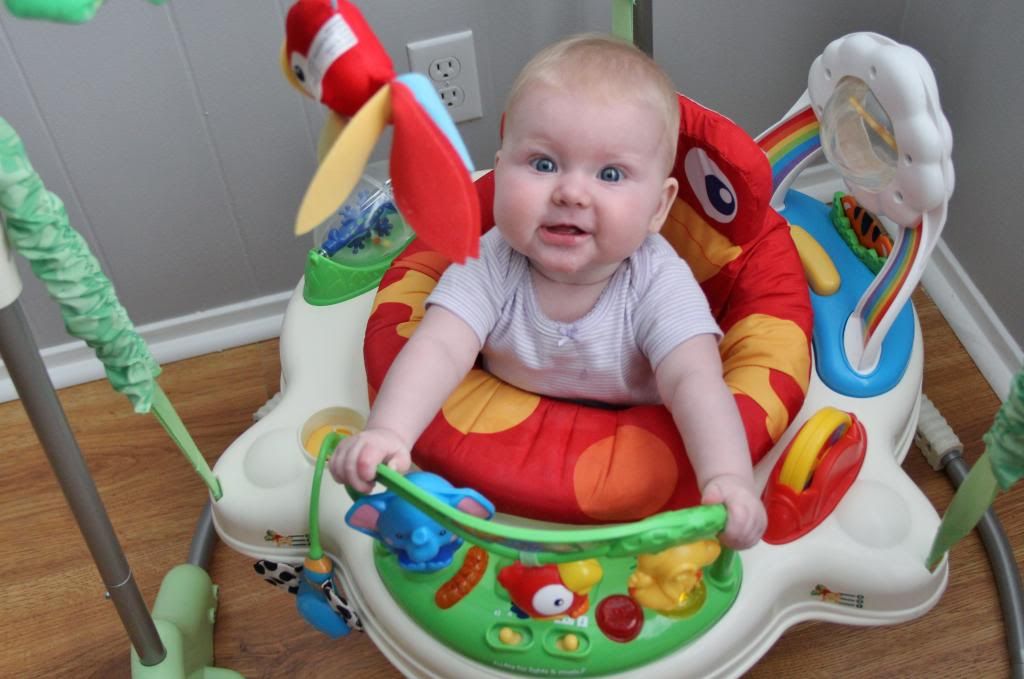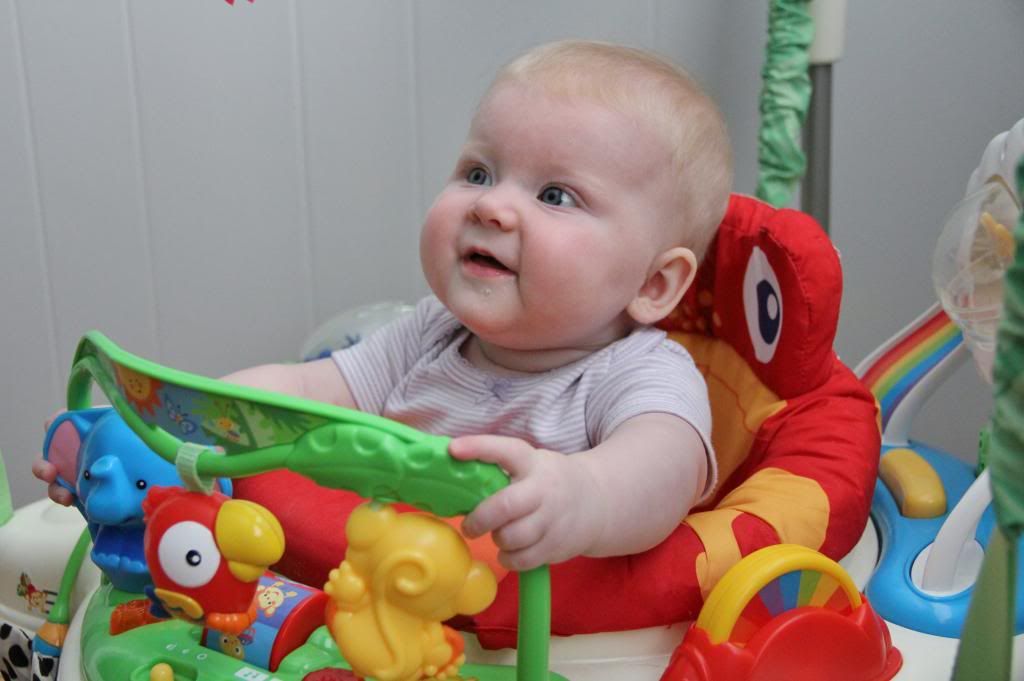 We like to joke that she's in her command station and is commanding her baby troops to battle. She's so BUSY when we put her in there—you can see the wheels turning in her head and she loves all the toys that are attached.
She's kind of over the activity gym at the point, so I'm glad we have something to entertain this child. Aside from the Jumperoo, her favorite toys are boxes, spoons, iPhones, remotes, and socks.
Happy weekend!