A few months ago, my mother-in-law gave me a little pink dress that has been passed down through the family. It's over 100 years old! It's an adorable little handmade pink dress, and it's in excellent condition. Miss M was finally big enough to fit in the dress, so we had a little photo shoot in our backyard with her and her pink dress.
Here are some of the photos: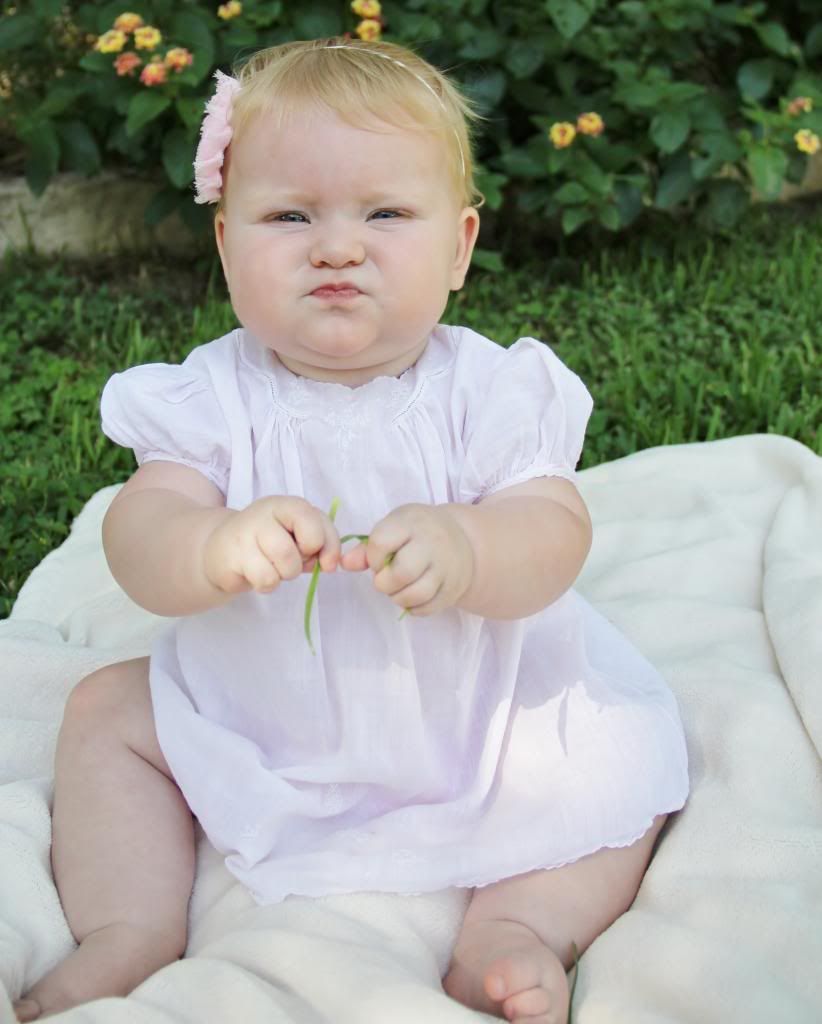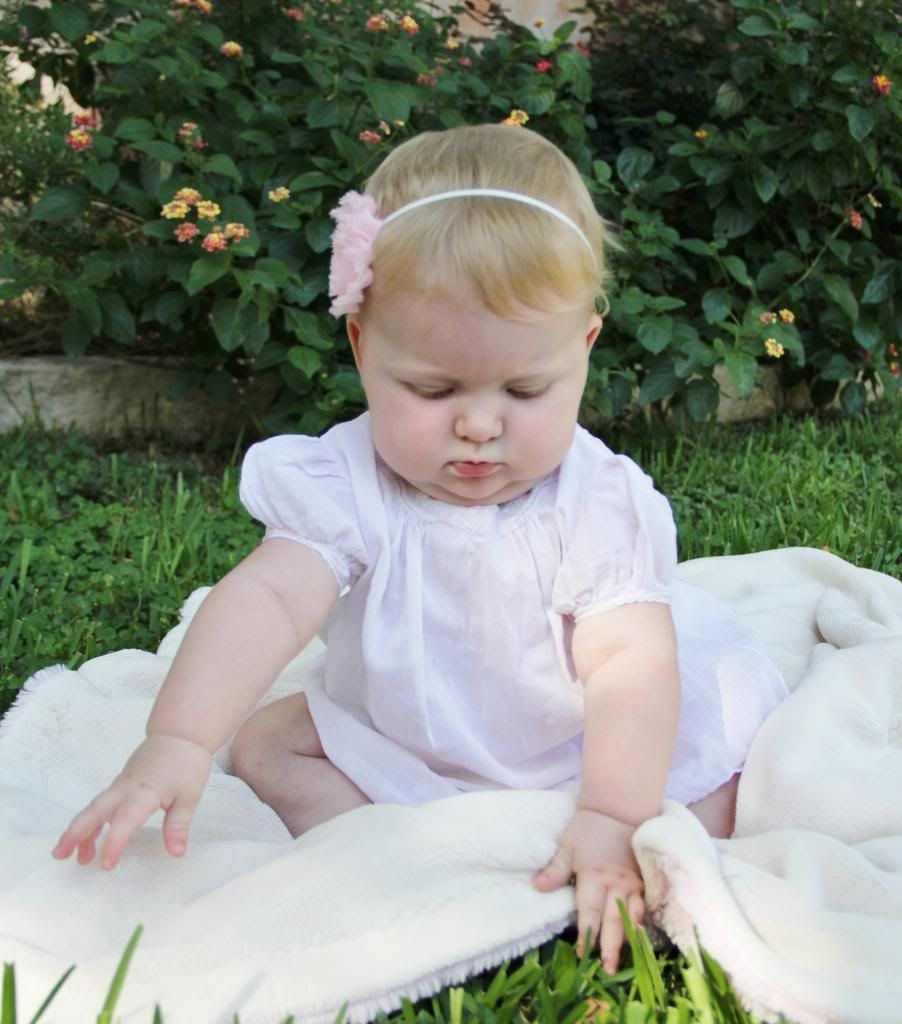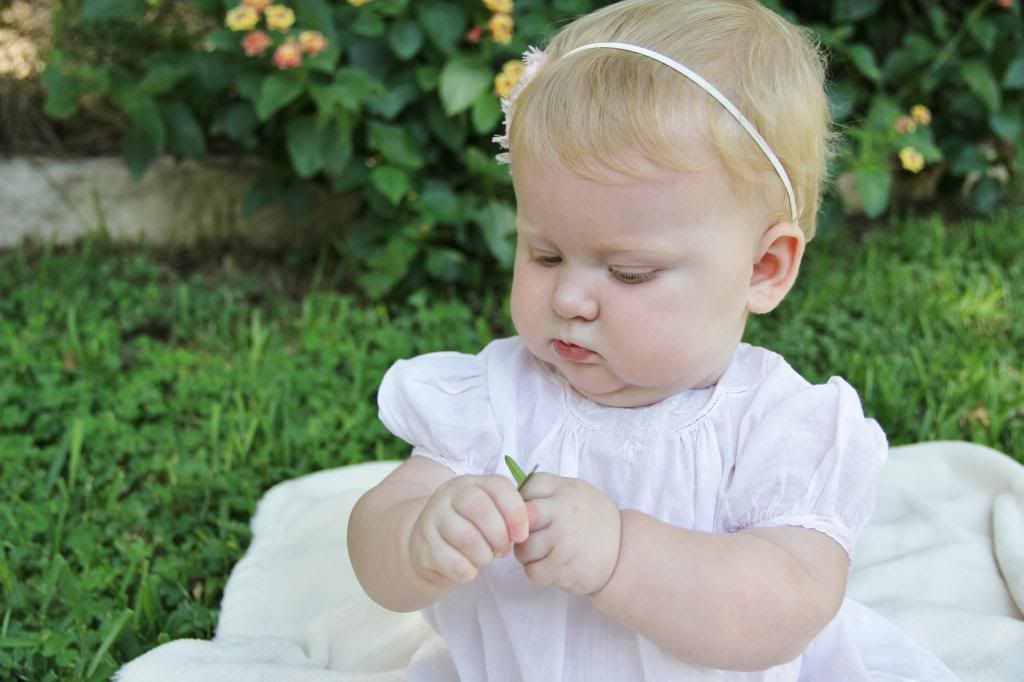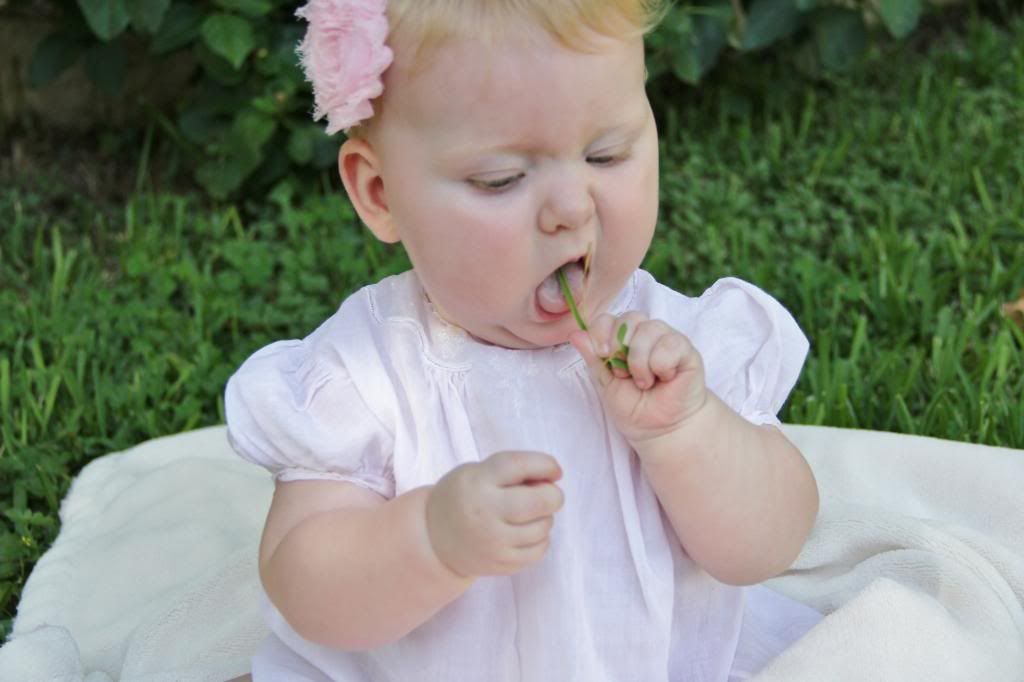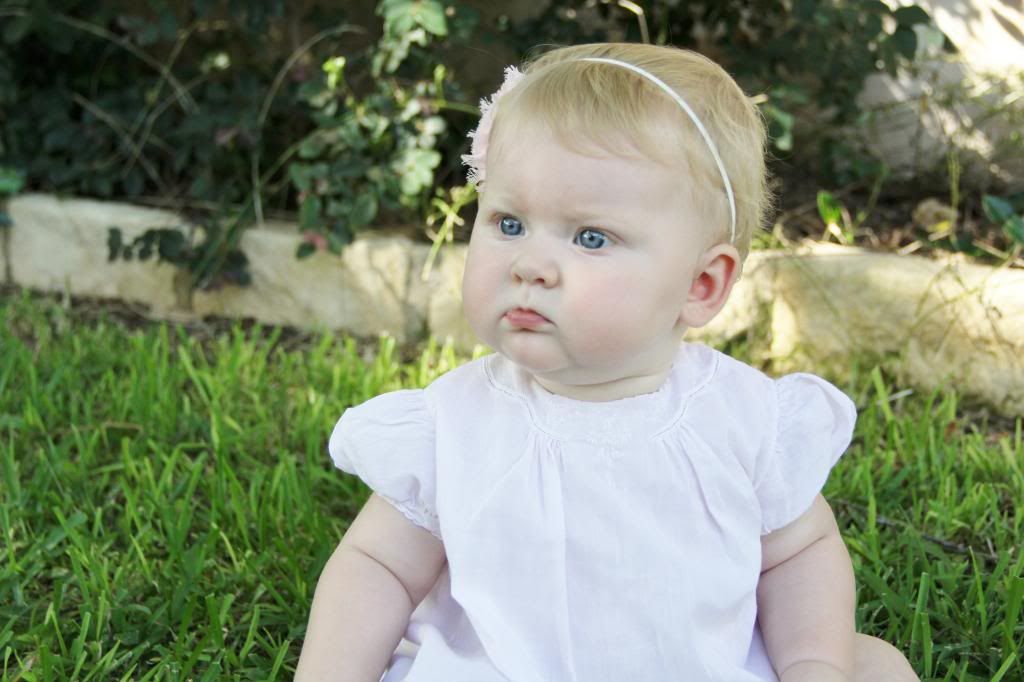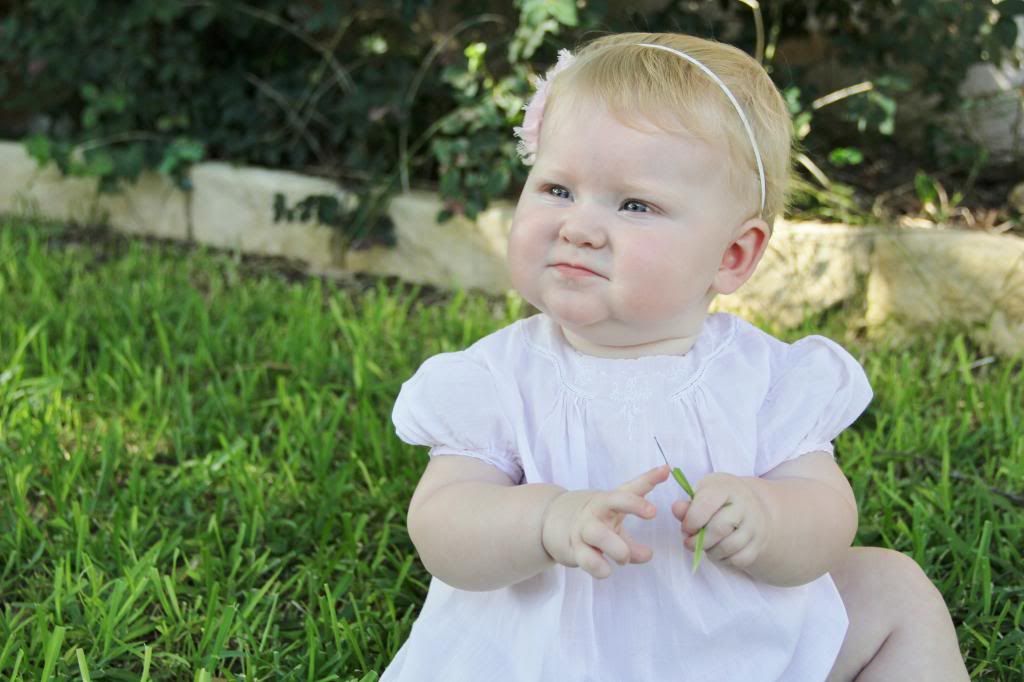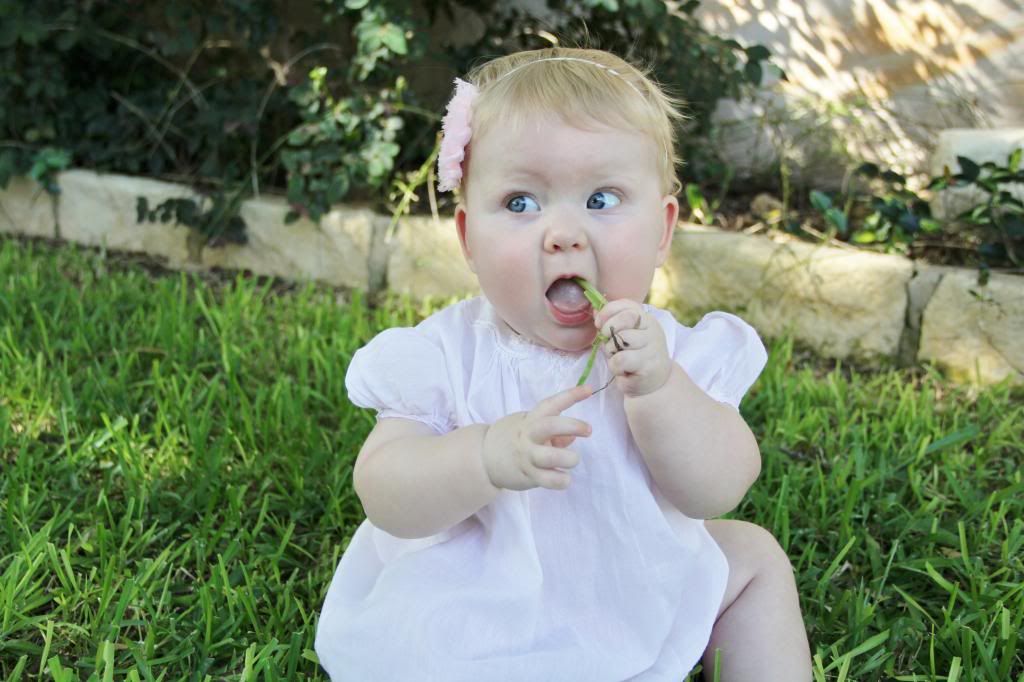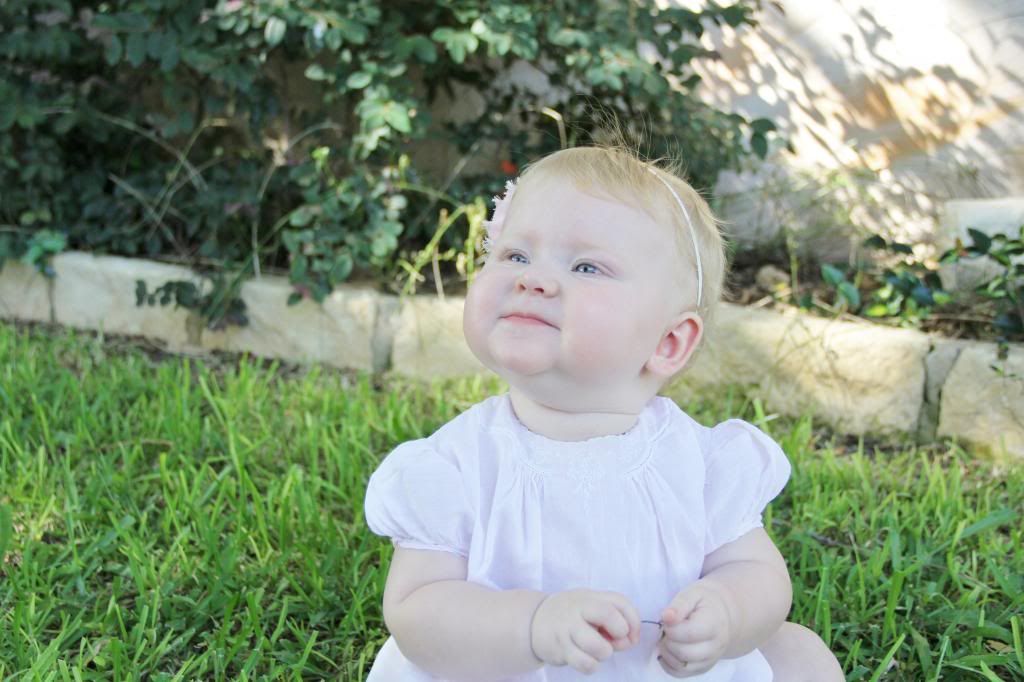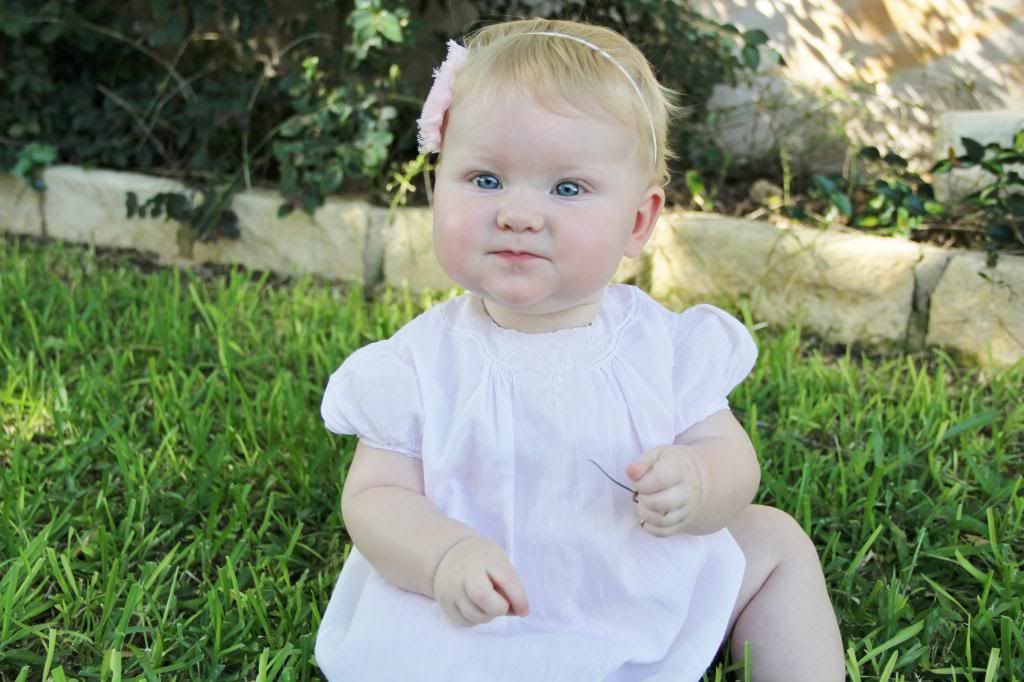 I love these photos—her personality really shines through. If M ever has a daughter, I'll be passing this dress onto her to wear.
And her favorite food is grass, as if you couldn't tell.