Happy Halloween! We will be spending the evening passing out candy to all the kiddos in our neighborhood.
Here are a few photos of Miss M in her pumpkin dress. She has an Owl costume too, but she's not a huge fan of the headpiece, so we will see if we can get a photo of her in it at some point today.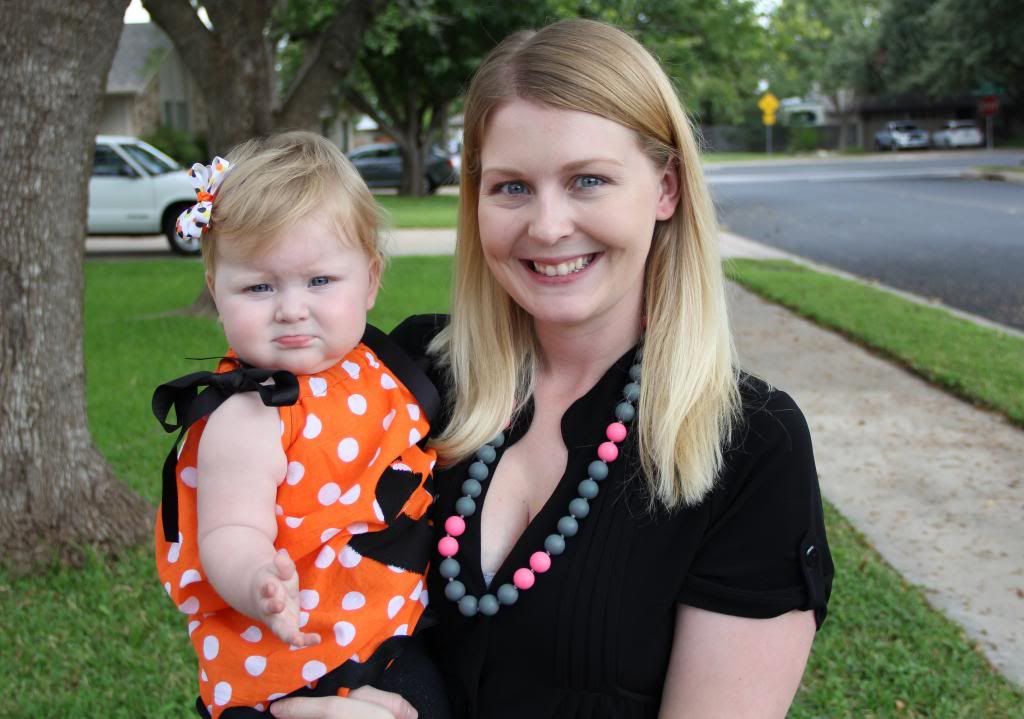 If you're trick or treating, be safe!